Designed by Chicago architect Stephen Katz in 2016, the Eliza blends a beautiful technically derived form with superior function and movement. The unique blade shape is designed to maximize air movement at the outer edge of the blade. The result is more efficient air velocity rings, less blade drag and greater motor optimization. Equally important is the Eliza fan's stationary visual statement which combines modern utility with minimalist geometry. 
•56″ diameter.
•Energy efficient, ultra-quiet, six-speed and reversible DC motor with new reliable technology.
•Damp location finishes: Brushed Nickel and Gloss White.
•Blades available in Gloss White, Brushed Nickel, Walnut, Barn Wood, Gray Ash, or Old Oak.
•Constructed of cast aluminum and heavy stamped steel.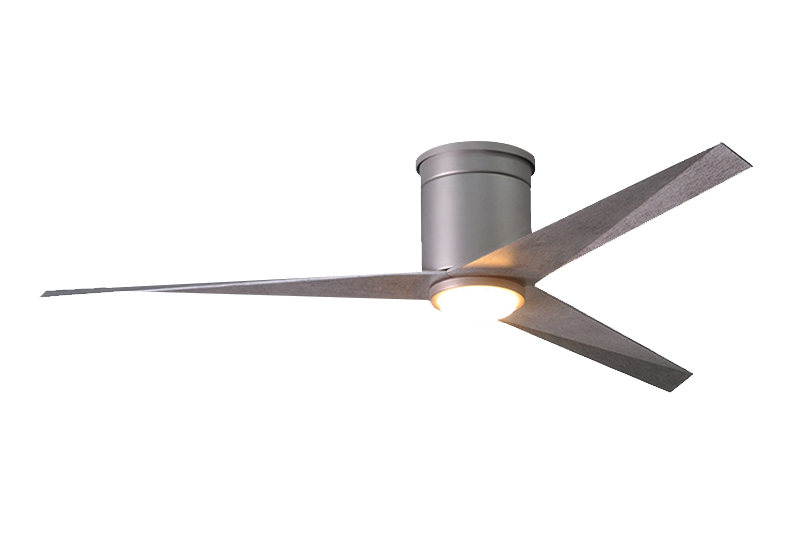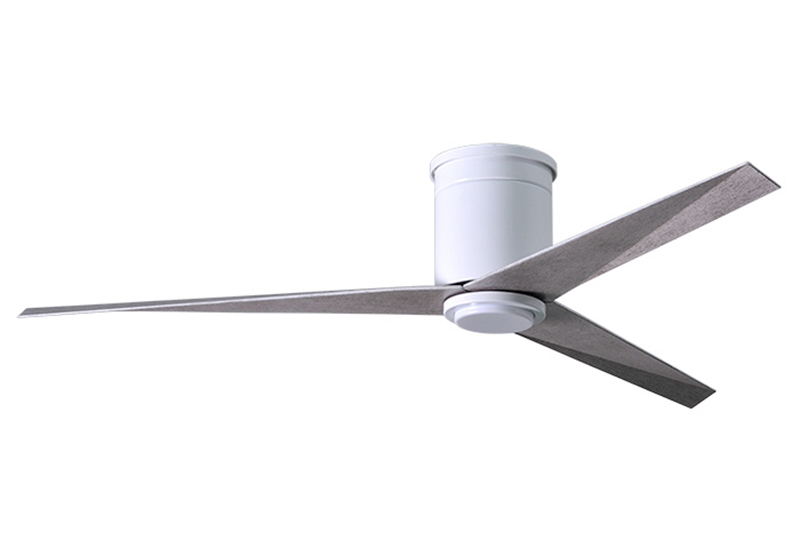 Limited Lifetime Warranty
Standard equipment:
• 6-speed RF remote control with reverse function in black
• Wireless Decora-style, 6-speed, wall control in white
Damp location: All standard finishes. Not recommended for salt water/ocean front applications.

Motor Efficiency Data
CFM: 4837  Blade Pitch: 27°  RPM: 172  Watts: 31
Ready to go Matthews Fans?
Whether you have an industrial complex or a small shop, our experts are here to make your life easier, more comfortable and less expensive. Give us a call at +65 6848 8500, or request a quote to learn more about how to go Matthews Fans.